Our client's goals and the relationship with them are what matters the most to us.
Therefore we offer financial advising services focused on achieving long term goals through a personal financial strategy designed to cover our client's needs in areas such as investing, saving, life and health insurance.

How does a good consultation begin? With the right questions and with listening! We start with the customer and his or her personal goals, possibilities and existing contracts. Based on this, we develop a customized concept for retirement planning, protection, asset accumulation and all other financial needs. Only then can the right products be found to make your goals attainable. We see ourselves as lifelong partners to our clients when it comes to their finances.
Step 1: The status assessment
In the first step we focus on the customer's current situation and his or her goal and objectives.
Step 2: Planning and Strategy development
With the information we work in the pacification and develop a strategy to achieve the client goals.
Step 3: Consultation
We present the personalized strategy to the customers regarding his or her goals and objectives.
Step 4: Long time Partnership
We work on the long term with our customers, to help them to always be up to date with the best way to achieve their goals and also to adapt to the different changes that come in life.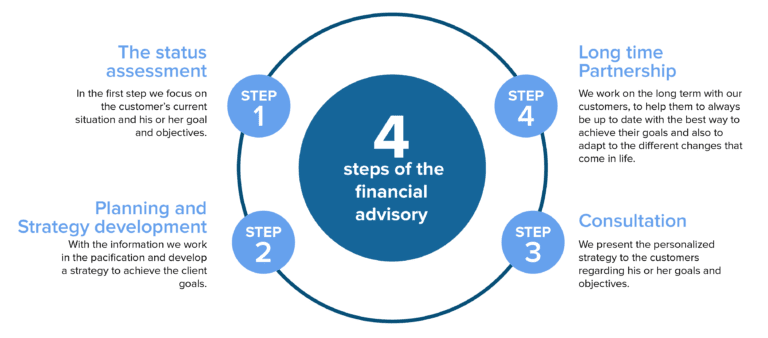 Corporate Retirement Plans with Life and Disability Insurance
Multipurpose Investment & Savings Plans
International Health & Travel Insurance
Insurance & Succession Structures
At Xpension we are focused on our clients and stakeholders long term success and safety, therefore we make sure to always carry out our business in a transparent manner, complying with international regulations and prioritizing sustainable solutions.